Zonder stukken of computer! Train uw voorstellingsvermogen.
Wit staat veel beter. Al was het maar omdat hij twee pionnen voor staat. Maar die staan wel aangevallen! Dus lijkt de gespeelde zet 1. Lg3 niet erg slim. Of toch? Of toch niet?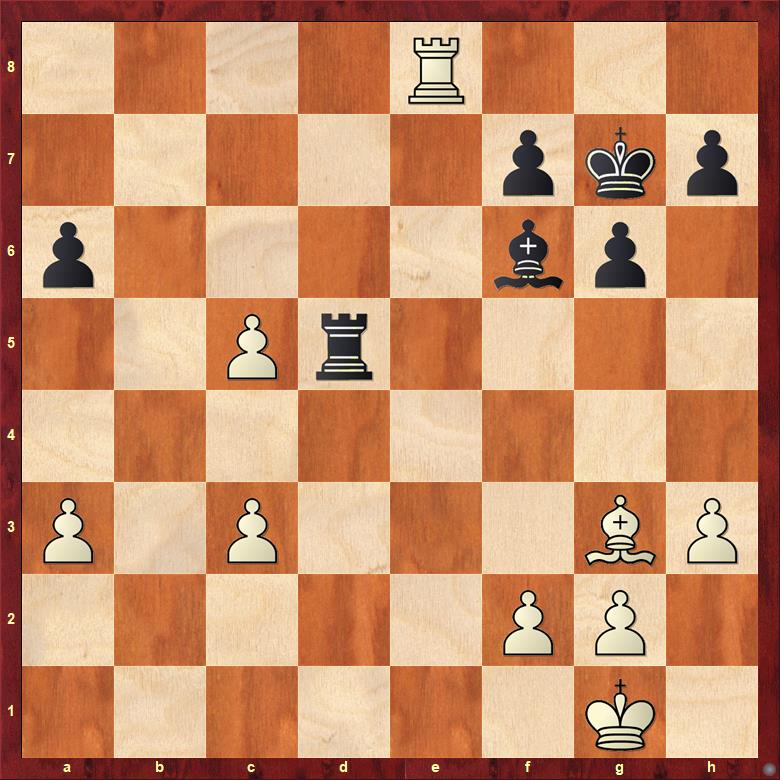 Reacties van Kees K., Gerrit en Frank! Alle correct! Ik vond hem zelf niet moeilijk, wel leuk!